Day one of our 14-day spring smoothie experiment starts tomorrow. Are you ready? Here's another great recipe to help get you started.
I tried to capture the vibrant blue-green color of this smoothie (thanks very much, spirulina), but the picture really doesn't do it justice. You'll just have to make it and see for yourself. This one is so sinfully delicious that I felt a little guilty drinking it. The recipe comes from Elanna Edwards of That Lush Life.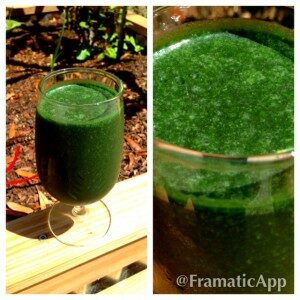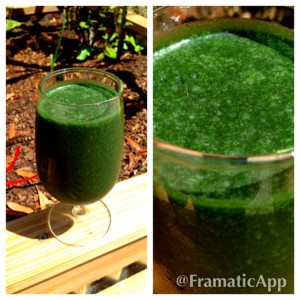 Piña Colada Green Smoothie
1 cup of spinach (cool property) or kale (warm property)
1 cup coconut water (warm property)
1/2 banana (cool property)
3/4 cup chopped pineapple (warm property)
2 Tbsp. shredded unsweetened coconut (warm property)
1 Tbsp. spirulina (cool property)
A quick word on spirulina: this powdered blue-green powerhouse is ofter referred to as a "superfood." It's a form of blue-green algae and is nothing to smirk or scoff at, especially when you consider everything it has been shown to do:
Boost immunity
Support the growth of healthy bacteria in your intestines
Relieve allergy symptoms
Normalize blood pressure
Balance cholesterol
You can find spirulina locally at Love Whole Foods in the bulk spice section for a very reasonable price. Start with a couple of ounces and add it to your smoothies here and there throughout the 14-day experiment.
Throughout the next two weeks, we will continue to post recipes and resources every day-ish to help you along in the experiment. If you discover other recipes that you love, please share them with us in the comments section of the blog. You can also post recipes along with pictures on our Facebook page, so please "like" us if you haven't already.