Are You New to Acupuncture?
Are you Considering Acupuncture?
We know booking your first acupuncture session can be a big decision. But don't worry, we are here to guide you through every step of the process. From the moment you enter Family Tree Acupuncture, we'll be there to put you at ease. Our set-up is designed to ensure that your acupuncture session is relaxing, enjoyable, and quite possibly the best part of your day. Our friendly front office staff will welcome you with warm herbal tea. You'll then be made comfortable in one of our private treatment rooms where your practitioner will come to meet you.
How Can Acupuncture Help You?
Acupuncture is highly well-known for the treatment of back pain and sciatica. It is less widely known that acupuncture and Traditional Chinese Medicine are also used to treat a very wide variety of conditions far beyond the scope of these two widespread complaints. Here is a list of just some of the conditions we treat at Family Tree Acupuncture:
Lower back pain, upper back pain, sciatica
Insomnia and anxiety
Addiction and weight loss
Tension headaches and migraine
Nausea, chemotherapy-related, and morning sickness
Dental pain and trigeminal neuralgia
Generalized pain, fibromyalgia
Labor pain and post-natal recovery
Late-term inductions, turning baby to the birth position
Fertility issues, acupuncture for IVF
Shoulder pain, including 'frozen shoulder'
Joint pain including neck, knee, hip, wrist, and elbow
Osteoarthritis, rheumatoid arthritis
Menstrual disorders
Respiratory disorders, including allergic rhinitis and asthma
Carpal tunnel syndrome, tennis elbow, golf elbow, tendonitis
Sports injuries
Our licensed and experienced team of Traditional Chinese Medicine practitioners can address all of these conditions. Their combination of skills and wealth of experience is comprehensive, extensive, and unique. If you don't see your condition on the list, get in touch, and we will be happy to answer your questions and discuss treatment options.
What to Expect on Your First Visit
A TCM or Traditional Chinese Medicine practitioner will take time to learn why you seek help. The question and answer style diagnosis according to traditional principles is extremely important and tends to last longer than a visit to your general practitioner. Due to the detailed nature of our diagnostic procedures, initial visits take a bit longer than subsequent visits.
Tongue and Pulse Diagnosis
A standard part of Traditional Chinese Medicine diagnosis includes taking your pulse and examining your tongue. Pulse and tongue are tools your practitioner uses to evaluate your well-being. Ideally, you want to avoid brushing your tongue with your toothbrush on the day of your acupuncture treatment, as this can wipe away helpful information about how your body functions. 
Once your diagnosis is complete, your practitioner will formulate a treatment plan that will jump-start your healing. This may include acupuncture only or acupuncture with another modality such as moxibustion, therapeutic massage, cupping, gua sha, or herbal medicine.
How Long Does an Acupuncture Treatment Take?
Your first session usually takes between one and a half to two hours. This allows the practitioner to gain a complete picture of your overall health and provide an in-depth diagnosis and treatment plan. Follow-up treatments may last up to an hour, including consultation and treatment time.
What Should I Wear?
You will usually be lying down in a comfortable position while receiving an acupuncture treatment. Our office features hydraulic tables designed to position your body in a way that feels the most comfortable for you. A seated position is also possible for those who aren't comfortable lying down.
We recommend wearing loose, comfortable clothing to your acupuncture session. Depending on the placement of needles, we may ask you to remove certain clothing items. In these cases, we provide sheets to cover and will only expose areas where treatment is required. If you are uncomfortable giving access for treatment to any body area, just let your practitioner know. TCM is very versatile, and there is virtually always an alternative.
Does Acupuncture Hurt?
Some people experience no sensation at all from acupuncture. This may seem surprising, but acupuncture needles are significantly smaller than standard hypodermic needles found in most doctor's offices. If you feel anything, it will be extremely minimal and akin to a tiny pinch on the skin. Once the needles are in place, you may feel what we call 'de qi' or the arrival of qi. These sensations are experienced differently from person to person and can be described as a slight tingling sensation, a heaviness in the area, or a faint sense of movement under the skin. Traditionally these sensations are seen as a sign of the removal of energy blocks as vital energy begins to flow freely again through the acupuncture meridians.
Does My Insurance Cover Acupuncture?
Every practitioner with Family Tree Acupuncture is fully insured, licensed, and registered with the appropriate governing bodies. We accept insurance and can verify the details and extent of your coverage before you schedule an appointment.
How Long Will It Take Before I See Results?
Some conditions respond rapidly to treatment, while others require more prolonged attention. An average course of treatment includes about six sessions in total. This may turn out to be more or less depending on circumstances.
I Don't Like Needles. Can I Still Have Acupuncture?
Yes. Our practitioners are all skilled in introducing new clients to the use of acupuncture needles a little at a time. In your first session, a small number of the finest silicon-coated needles may be used for minimum sensation. There are alternatives to using needles, such as acupressure, massage, cupping, moxibustion, and herbal medicine. Many people who come in with a fear of needles often leave feeling completely relaxed and reassured about acupuncture.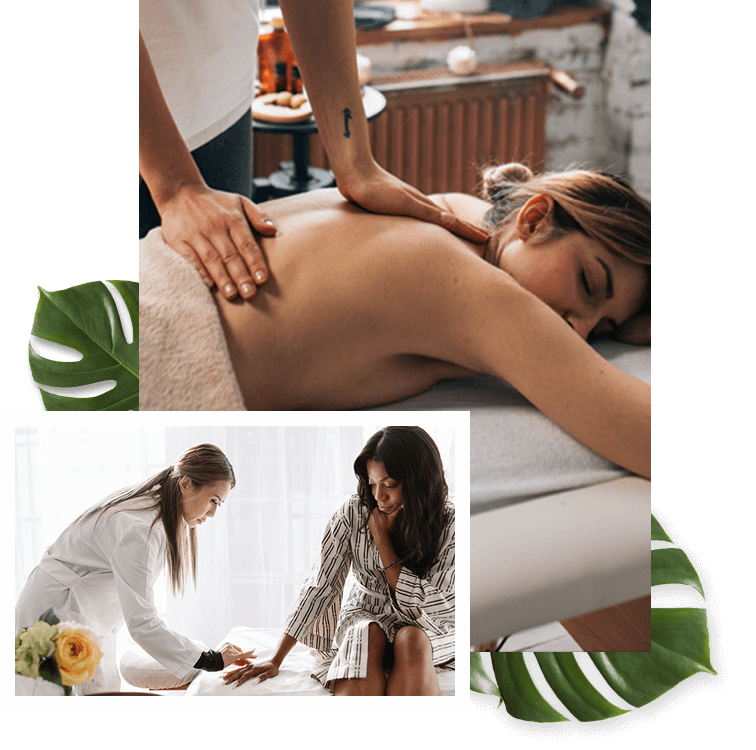 What Is Chinese Medicine?
Traditional Chinese Medicine has been in use in Asia for more than 3000 years. Acupuncture Physicians stimulate the "acupoints" by inserting very thin needles through the skin to produce physiological effects. Other methods are also used, including heat and finger pressure.
The general theory of acupuncture is that proper physiological function and health depend on the circulation of nutrients, substances, and energy called Qi (pronounced "chee") through a network of channels or meridians. This network connects every body organ, providing balance, regulation, and coordination of physiological processes. Pain and ill-health result when the flow of Qi throughout the body is disrupted or blocked by disease, pathogens, trauma, injuries, medication side effects, and lifestyle factors such as overwork, poor diet, lack of rest, and stress.
Stimulating the appropriate acupoints through acupuncture treatment helps restore sufficient, continuous, and even flow of Qi and other nutrients throughout the body, restoring health and balance while relieving pain and other symptoms.
About Family Tree Acupuncture
Acupuncture and Chinese Medicine in Daytona Beach, FL
Since 2012, Family Tree Acupuncture has provided Chinese medicine in historic downtown Daytona Beach, Florida. Our services include acupuncture, herbal medicine, therapeutic massage, moxibustion, gua sha, cupping therapy, and nutritional and lifestyle counseling.
One of the many unique aspects of Family Tree is that our practitioners thrive on collaboration. By seeing more than one practitioner over the course of your treatment plan, you'll get the best of what each of our experts has to offer while experiencing seamless, gold-star quality healthcare. Our clinic is patient-centered, which means that our practitioners listen, give you ample time during your appointment, and expertly customize treatments using multiple modalities.
Our practitioners are Florida-licensed Acupuncture Physicians specializing in pain management, women's health, fertility, headaches and migraines, depression, anxiety, stress, allergies, insomnia, muscle and nerve pain, hormonal imbalances, smoking cessation, weight loss, irritable bowel syndrome, fibromyalgia, stroke recovery, and much more.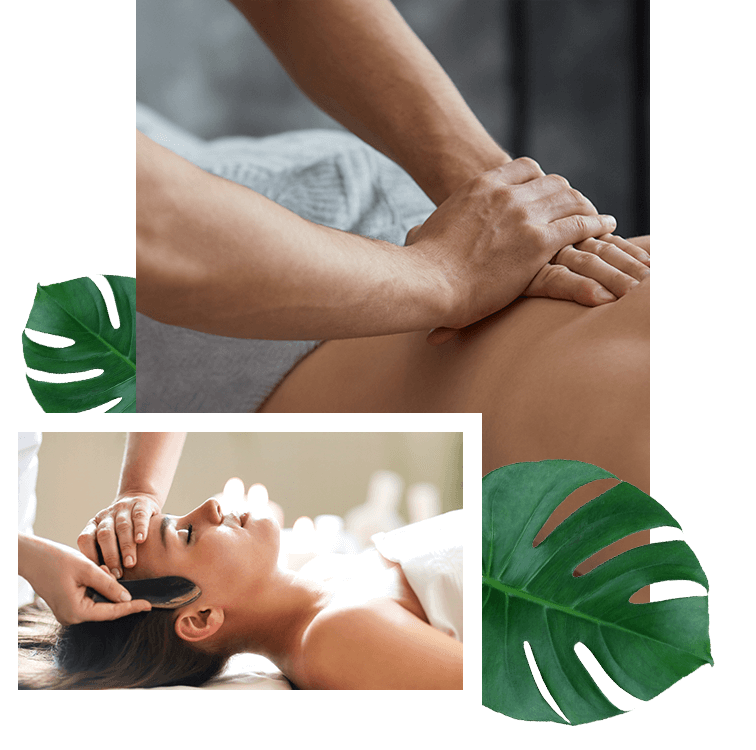 We would be happy to verify the details of your coverage prior to scheduling your first appointment.