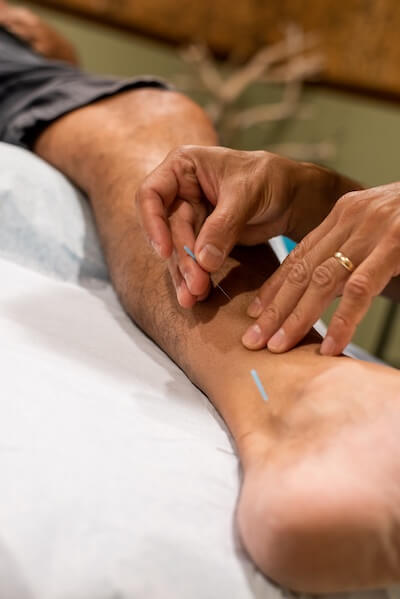 Acupuncture is based on a comprehensive system of medicine known as traditional Chinese medicine (TCM) and has been in use in Asia for thousands of years. Acupuncture Physicians stimulate the "acu-points" by inserting very thin needles through the skin to produce physiological effects. Other methods can be used to stimulate acu-points, such as heat or finger-pressure. 
The general theory of acupuncture is that proper physiological function and health depend on the circulation of nutrients, substances and energy called Qi (pronounced "chee") through a network of channels or meridians. This network connects every organ of the body, providing balance, regulation and coordination of physiological processes. Pain and ill-health result when the flow of Qi throughout the body is disrupted or blocked by things such as disease, pathogens, trauma/injuries and medication (side effects), as well as lifestyle factors such as overwork, poor diet, lack of rest and stress. Stimulation of the appropriate acu-points through acupuncture treatment helps to restore sufficient, continuous and even flow of Qi and other nutrients throughout the body, thereby restoring health and balance to the body, while relieving pain and other symptoms.
There is no direct translation for the word "Qi" (pronounced "chee") although the concept exists, to a certain degree, in every culture. In Chinese medicine, Qi is the energy or life force present within everybody. Qi is the force behind our awareness, the functioning of our internal organs, the circulation of blood and lymph throughout the body, and many other things. We are able to access and manipulate qi using acupuncture needles, herbs and other modalities in order to prevent and combat disease. If you're interested in learning more about Qi, we highly recommend this interesting article by Arthur Rosenfeld.  
Family Tree Acupuncture Can Help You Enjoy a Pain-Free Life
Explore all of our Services
About Family Tree Acupuncture
Acupuncture and Chinese Medicine in Daytona Beach, FL
Since 2012, Family Tree Acupuncture has provided Chinese medicine in historic downtown Daytona Beach, Florida. Our services include acupuncture, herbal medicine, therapeutic massage, moxibustion, gua sha, cupping therapy, and nutritional and lifestyle counseling.
One of the many unique aspects of Family Tree is that our practitioners thrive on collaboration. By seeing more than one practitioner over the course of your treatment plan, you'll get the best of what each of our experts has to offer while experiencing seamless, gold-star quality healthcare. Our clinic is patient-centered, which means that our practitioners listen, give you ample time during your appointment, and expertly customize treatments using multiple modalities.
Our practitioners are Florida-licensed Acupuncture Physicians specializing in pain management, women's health, fertility, headaches and migraines, depression, anxiety, stress, allergies, insomnia, muscle and nerve pain, hormonal imbalances, smoking cessation, weight loss, irritable bowel syndrome, fibromyalgia, stroke recovery, and much more.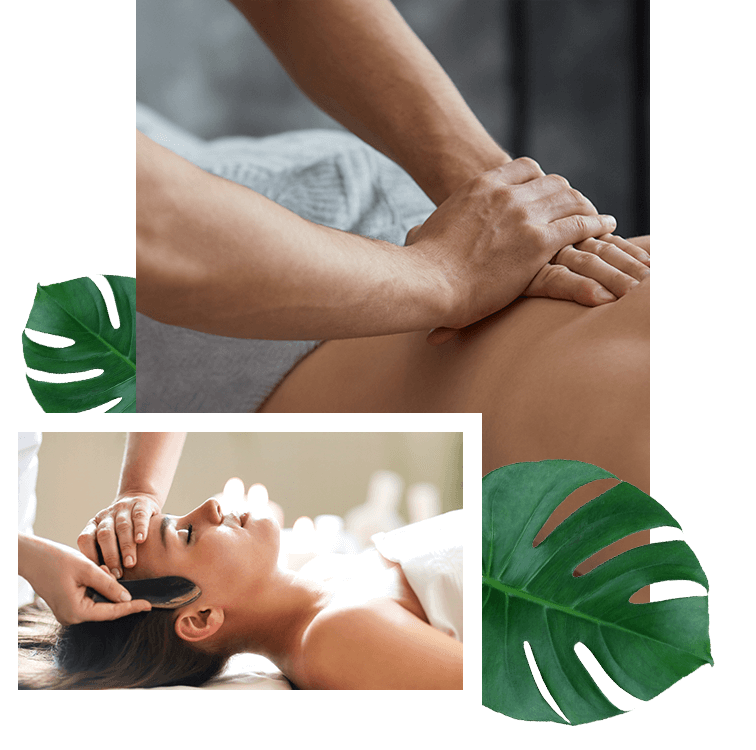 We would be happy to verify the details of your coverage prior to scheduling your first appointment.