What Can be Treated with Acupuncture?
World Health Organization List of Conditions that can be Treated by Acupuncture
The World Health Organization (WHO) published an official report listing the symptoms, conditions, and diseases that have been shown in controlled trials to be treated effectively by acupuncture. These include:
Cardiovascular Disorders
Neurological Disorders
Headache and migraine
Trigeminal neuralgia
Facial palsy (early stage, within three to six months)
Paresis following stroke
Peripheral neuropathies
Meniere's Disease
Nocturnal enuresis
Cervicobrachial syndrome
Neurogenic bladder dysfunction
Intercostal neuralgia
Disc problems
Musculoskeletal Disorders
Muscle pain, swelling, stiffness, and weakness
Localized traumatic injuries, sprains, strains, tendonitis, contractures
Arthritis
Fibromyalgia
Work and sports-related injuries
Low back pain
Osteoarthritis
Frozen shoulder
Tennis elbow
Sciatica
Respiratory System Disorders
Acute sinusitis
Acute rhinitis
Common cold
Acute tonsillitis
Acute bronchitis
Bronchial asthma
Disorders of the Eye, Ear, Nose, and Mouth
Acute conjunctivitis
Central retinitis
Myopia (in children)
Cataract (without complications)
Toothaches, post-extraction pain
Gingivitis
Acute and chronic pharyngitis
Gastrointestinal Disorders
Spasms of esophagus and cardia
Irritable bowel and colitis
Hiccough
Gastroptosis
Acute and chronic gastritis
Gastric hyperacidity
Chronic duodenal ulcer (pain relief)
Acute duodenal ulcer (without complication)
Acute and chronic colitis
Constipation
Diarrhea
Acute bacillary dysentery
Paralytic ileus
Gynecological Disorders
Infertility
PMS
Dysmenorrhea
Menopause syndrome
Benign irregular menstruation
Benign amenorrhea
Psychological Disorders
Depression
Anxiety
OCD
PTSD
Somatization disorder
Hypersomnia
Insomnia
Other Disorders
Withdrawal from street and pharmacological drugs
Appetite
Jorge Mejia
Acupuncture Physician
Maggie Mejia
Acupuncture Physician
Andres Nemeth
Acupuncture Physician
Gina Bushelon
Acupuncture Physician
Erin Bassett
Massage Therapist
Ali Owens
Happiness & Wellness Coordinator
About Family Tree Acupuncture
Acupuncture and Chinese Medicine in Daytona Beach, FL
Since 2012, Family Tree Acupuncture has provided Chinese medicine in historic downtown Daytona Beach, Florida. Our services include acupuncture, herbal medicine, therapeutic massage, moxibustion, gua sha, cupping therapy, and nutritional and lifestyle counseling.
One of the many unique aspects of Family Tree is that our practitioners thrive on collaboration. By seeing more than one practitioner over the course of your treatment plan, you'll get the best of what each of our experts has to offer while experiencing seamless, gold-star quality healthcare. Our clinic is patient-centered, which means that our practitioners listen, give you ample time during your appointment, and expertly customize treatments using multiple modalities.
Our practitioners are Florida-licensed Acupuncture Physicians specializing in pain management, women's health, fertility, headaches and migraines, depression, anxiety, stress, allergies, insomnia, muscle and nerve pain, hormonal imbalances, smoking cessation, weight loss, irritable bowel syndrome, fibromyalgia, stroke recovery, and much more.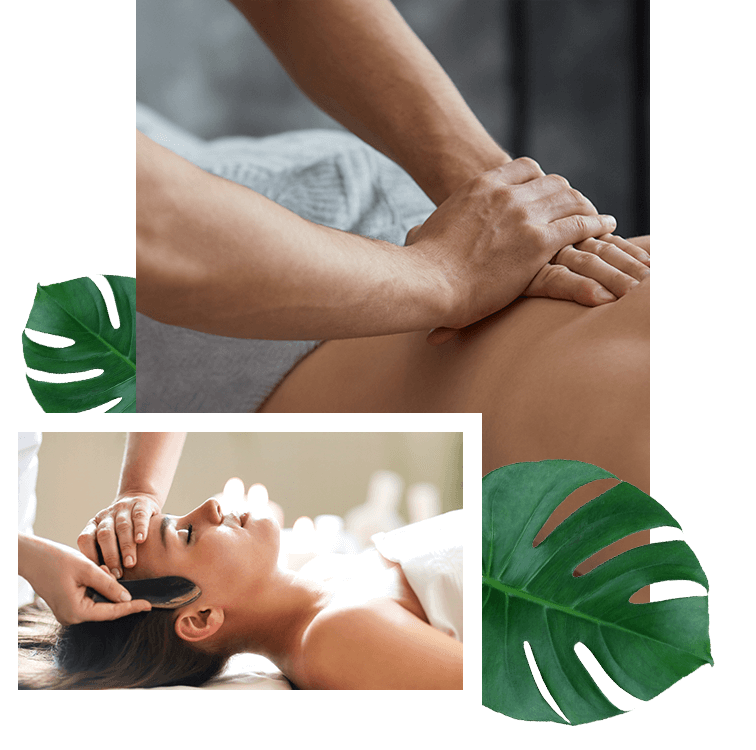 Choose Family Tree Acupuncture
Our clinic is patient-centered with practitioners who listen, devote ample time to your appointment, and expertly customize treatments using multiple modalities.
Collaborative Care
Family Tree Acupuncture provides collaborative patient care. Our team works together to provide the treatment plan for your needs.
Specialized Training
Each of our practitioners has gone above and beyond the 2000+ hours of training required to become a licensed acupuncturist.
No Hidden Fees
As a patient at Family Tree Acupuncture, you pay a flat fee for your initial and return visits, no matter what modalities are provided.
Voted Best Acupuncture
We're proud to have been named the Best Acupuncture Clinic by the News Journal, Hometown News, and WNDB radio.