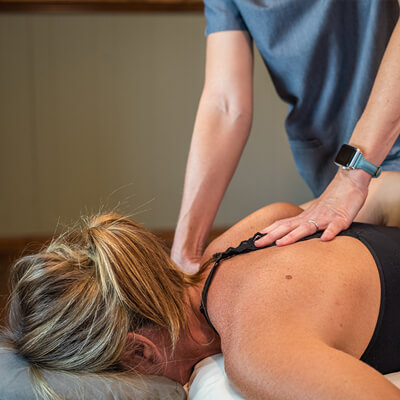 Could you use a massage? How about some relief from that neck tension? A break from that back pain? Some help for those hips? We're not talking about a marshmallow massage…the kind that feels nice but doesn't address the root issue. We're talking about a reaaaalllly good massage…the kinds that's relaxing AND therapeutic.
You're in good hands with our in-house massage therapist, Erin Bassett.
Erin's unique style of massage therapy is therapeutic, restorative, intuitive, and really, truly effective. She aims to relieve pain, restore range of motion in the body and promote balance. Her blend of modalities includes Swedish and deep tissue massage, myofascial/neuromuscular release therapies (NMT), body mobilization techniques, and table stretching. She rhythmically combines multiple modalities to best fit the needs and goals of each client. While firm pressure is a strength of hers, comfort and relaxation remain of utmost importance.
Erin has taught and studied yoga for a decade and is skilled in anatomical alignment assessment, therapeutic exercises, and stretches. She may also provide self-care practices and insights on how to support yourself structurally and maintain or accelerate your healing progress.
Similar to the way acupuncture removes and soothes energetic (Qi) blocks, massage therapy helps redistribute energy that gets blocked and stored in the soft tissue. Together these modalities are a powerful tool in eliminating pain, calming the nervous system and restoring balance in the body.
Family Tree Acupuncture Can Help You Enjoy a Pain-Free Life
Explore all of our Services
About Family Tree Acupuncture
Acupuncture and Chinese Medicine in Daytona Beach, FL
Since 2012, Family Tree Acupuncture has provided Chinese medicine in historic downtown Daytona Beach, Florida. Our services include acupuncture, herbal medicine, therapeutic massage, moxibustion, gua sha, cupping therapy, and nutritional and lifestyle counseling.
One of the many unique aspects of Family Tree is that our practitioners thrive on collaboration. By seeing more than one practitioner over the course of your treatment plan, you'll get the best of what each of our experts has to offer while experiencing seamless, gold-star quality healthcare. Our clinic is patient-centered, which means that our practitioners listen, give you ample time during your appointment, and expertly customize treatments using multiple modalities.
Our practitioners are Florida-licensed Acupuncture Physicians specializing in pain management, women's health, fertility, headaches and migraines, depression, anxiety, stress, allergies, insomnia, muscle and nerve pain, hormonal imbalances, smoking cessation, weight loss, irritable bowel syndrome, fibromyalgia, stroke recovery, and much more.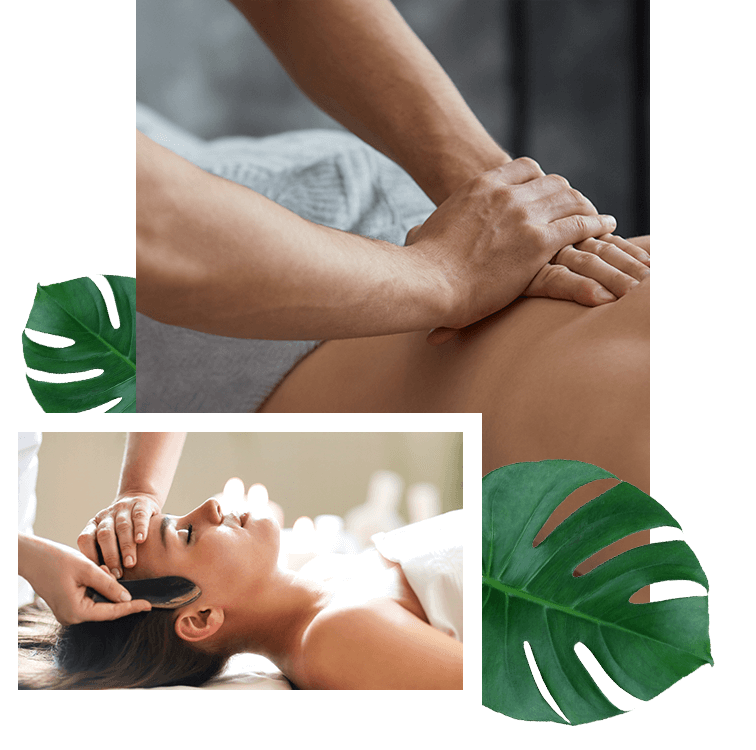 We would be happy to verify the details of your coverage prior to scheduling your first appointment.