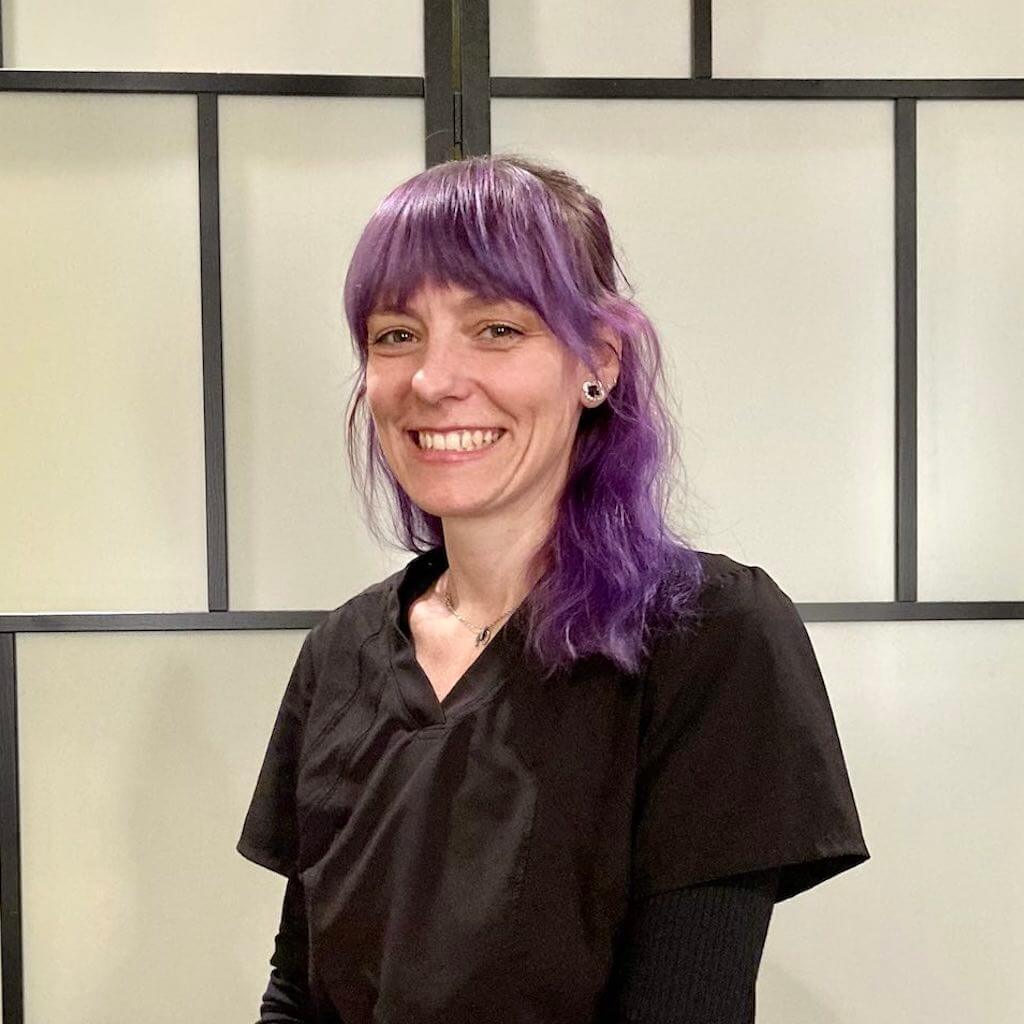 Kendi Sullinger
Happiness & Wellness Coordinator
At Family Tree Acupuncture, we practice the art of medicine. We have art on our walls. We revel in the art of communication and the art of relationship-building with patients.
We also have art in the flesh, and you'll likely be greeted by her when you walk through our door. Kendi is living, breathing art. It's oozing out of her pores, infusing her hair and dripping from her ears and neck.
Kendi may be one of the newer team members at Family Tree Acupuncture, but her history with us goes back to the first few years we started our practice on Orange Avenue in downtown Daytona. Kendi worked at the hair salon downstairs. Family Tree Acupuncture was upstairs. We developed a relationship inspired by the artful combination of beauty, style and healing that continues to this day.
Her passion and purpose as a multidisciplinary artist working in metalsmithing, photography, design and mixed media has inspired her main hustle, Fourteen Eleven Designs. Many Family Tree team members are wearing her pieces on any given day. If you're our current patient, you've likely complimented us on them.
"I love to find new uses for old things, preserving parts of history and breathing a new life into something that was no longer thought to have value."
She's an incredibly resourceful human with faith in humanity and a desire to protect the planet. When she smiles at you, she means it. When she joined our team in 2022, we pinched ourselves.